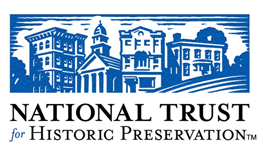 Originally expected to become Michigan's capital, Marshall (pop. 7,460) was established in 1830 by Sidney and George Ketchum, who named it for Chief Justice John Marshall of Virginia, whom they greatly admired. The town lost its bid to be state capital – but it did become the site of one of America's largest historic districts, with more than 850 residential and commercial buildings serving as an outdoor textbook of 19th-century architecture. But there's more to Marshall than historic buildings. Whether taking in a performance at the local theatre, eating an ice cream cone beside the Brooks Memorial Fountain, touring the eye-popping Honolulu House, exploring the 1.6-mile Riverwalk, or simply strolling the tree-lined streets, visitors experience the inviting atmosphere of an era gone by. The town's amazing array of museums includes a Gothic Revival two-room school, a handsome white-columned house that was meant to be the Governor's Mansion, and the famed American Museum of Magic, the only attraction of its kind in the United States. Tours and festivals offer seasonal delights – and anytime is a good time for a shopping excursion on downtown's Michigan Avenue, where blocks of Victorian buildings house fine antique shops, superb restaurants and specialty stores.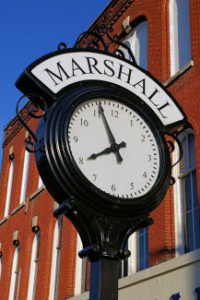 "Marshall's distinctive sense of place opens a window into the past and offers visitors the quintessential small-town experience," said National Trust President Richard Moe. "It is a unique community rich in historic sites and cultural activities for anyone who wants to avoid the hurried pace of many better-known vacation destinations."
Click here to read more about Marshall!
Click here to read more about the Underground Railroad!